May 6, 2017
Show your support for Help At Your Door and older adults in your community at our "Age Out Loud" Run and Walk Event. On May 6, 2017,  bring your families and your grandmas and grandpas to meet at the registration booth near the parking lot of Lake Como's Lakeside Pavilion. This is a free event, but make sure to check-in to enter to win prizes. Registration  begins at 9:00 a.m. and we will kick off the running and walking at 9:30 a.m.
This all age walk is a fun chance to join together as volunteers, caregivers and supporters to raise awareness about community aging. At the end of the run and walk, stick around for snacks and fun activities. You can even walk a little further and spend some time at the Como Zoo! Join us for a "fun run" and a good cause.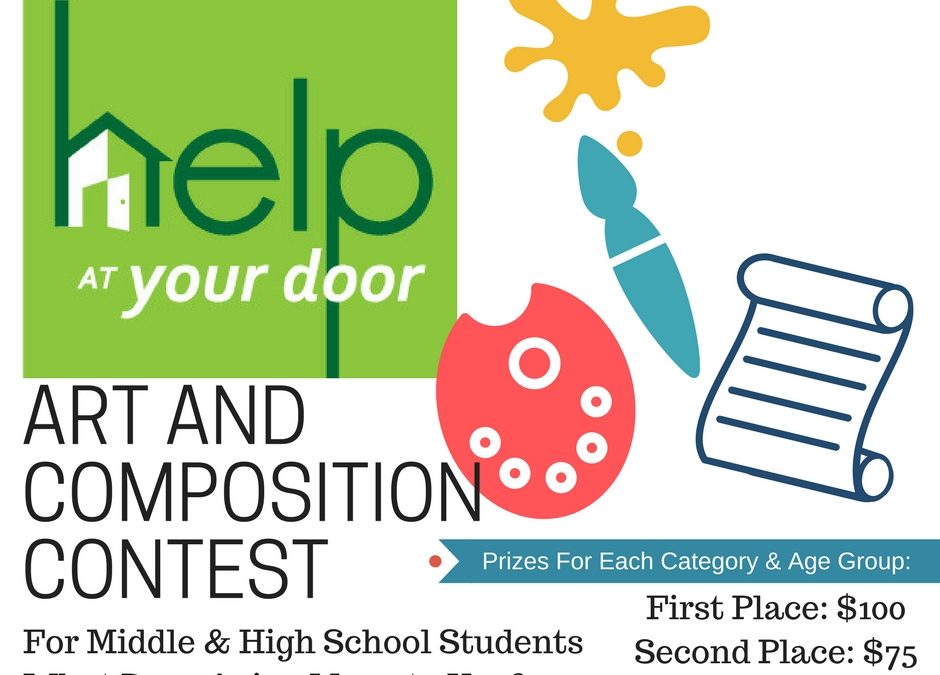 H

elp At Your Door is hosting an Art and Composition Contest designed for middle school and high school students, ages 13-18, centered around the theme of "What Does Aging Mean to You?"
We are now accepting applications and the submission deadline for all entrants is: April 4, 2017.
Framed art and composition pieces will be displayed in community art galleries: April – May, with a Judging Contest on May 4, 2017 from 7:00 – 8:00 p.m. during Older Americans Month at Ridgedale Library, Robert H. Rohlf Room.
Students, or a representative from the school, must be present to win and prizes will be awarded in four divisions: (middle school composition and artwork winners and high school composition and artwork winners). First place winners will receive $100, second place winners will receive $75 and third place winners will receive $50.
To enter, download and fill out
this registration and permission form
, review additional rules and requirements, and securely attach the completed form to the back of your artwork or composition piece.
If you have any questions, please contact: information@helpatyourdoor.org or call 651.209.1855.